EDIT: 2nd Version after feedback

So, I took on and worked on as much of the feedback as I could. Changelist:
Adjusted tone of the gritty end of the bass to have some accents cut through more in the chorus sections (that was something I wanted, as no-one could hear them to advise me to increase the vol )
Changed Tom samples - they are far more powerful and audible now with that change alone. In fact, I had to pull them down a touch too.
Added a new snare sample and adjusted blend of current ones
Pulled down vocals slightly, but the other changes made the vocals seem to balance better on their own anyway. Are they still too loud, too quiet now or Goldilocks?
Brought down the backing vocals at the end
Increased overheads and adjusted eq to bring out more high end splash
Actually edited the drums to better highlight the guitar accents before the first verse
Brought down the guitars a hair in the verses.
As a side note, it seems that whilst eMastered (the online mastering software that I actually really like) is taming my snare. Is it cutting through enough? I hope so but I can't tell anymore.
Further feedback appreciated.
---
Hey folks. I'm working on a new project under the name Alien Lard and would love some feedback regarding some of the mixing elements.
This is the first finished song, called "That's What They Said About 'Nam".
The genre/style of the songs have the following features:
Mostly two guitars, bass and drums, minimal overdubs besides the odd extra guitar
A live, raw feel. I won't be editing performances much nor clearing out buzzes and noise. Think garage rock.
Vocals are largely aggressive (I find this hard but I think I'm getting better… maybe) along the lines of Helmet and the references I have pasted below. You can see some are distorted which is what i went with in this song.
Lyrics are not overly important, it's more about feel. I'm taking on more character/attitude than deep story telling as such.
I gave recorded the vocals to songs so far through my Golden Age PRe 73 and running it hot so it distorts, but also adding more saturation or drive through plugs as well.
Would love to hear your overall thoughts on the sounds and if it is at all fatiguing (and if so, which elements.) References are also below in case…
HERE'S THE ROUGH MIX:

References - Silver devil (vocal style sound)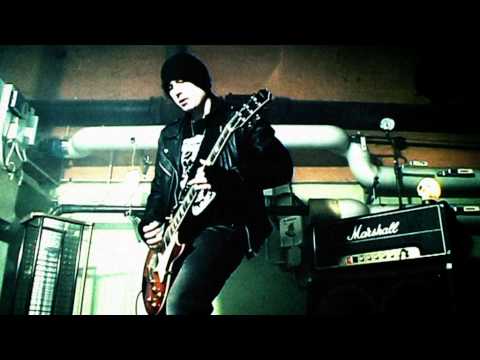 Whores. (Musical Style and vocal aggressiveness)