I know its not about the gear. Its all about how you use it… blah blah blah blah blah
Now that the disclaimer is out of the way, I find it REALLY fascinating to see what plugin libraries are getting used by mainstream mix engineers. But with CLA, what really caught my attention is what is NOT in his list!
Air (which is stock Pro Tools)
Antares
Avid
D16
Eiosis (That's a Slate bundle set)
Eventide
Fab
Lexicon
Line6 - Have no clue what he uses these for
Scuffham (Came with Slate)
Slate
SoundToys
Steven Slate (I think that's his drum trigger stuff)
UAD
Valhalla
Waves
Wow!! That is a SHORT list.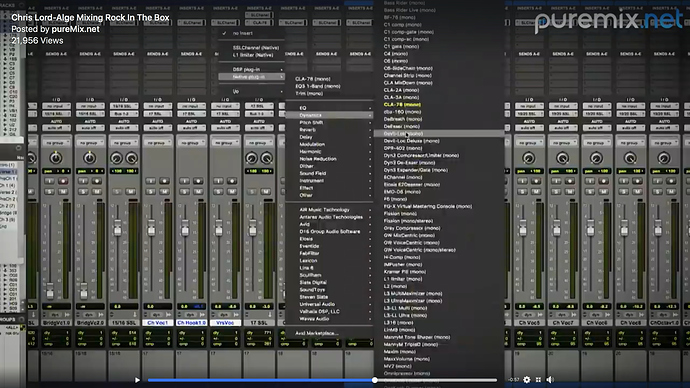 Slate, UAD, and Waves have an extensive amount of plugs, but I have to admit I was surprised to not see Izotope, McDSP and a few others.