Continuing the discussion from EQuivocate, EQ Based on the Human Ear Mel Scale:
I just downloaded this and had a play with it. Here are a couple of samples to illustrate what it does with a track I recently mixed:
Here is the reference track I took as the EQ match source:

Here is my original mix, done just by ear, using the above track as a reference mix:

Here is a screenshot of how EQuivocate altered my mix via it's EQ match facility: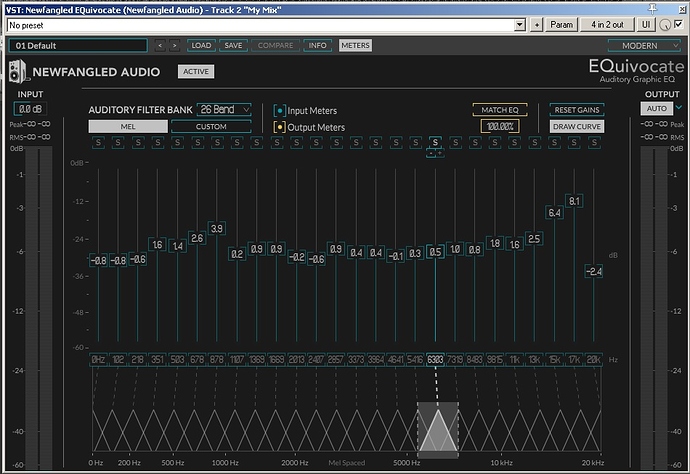 Here is the result of the above EQ on my mix:

I did an experiment with another mix someone else did of the same song - to my ear, it had quite a few fairly obvious issues. Here is that mix:

Here is a screen shot of how EQuivocate altered the mix using my reference mix as the match: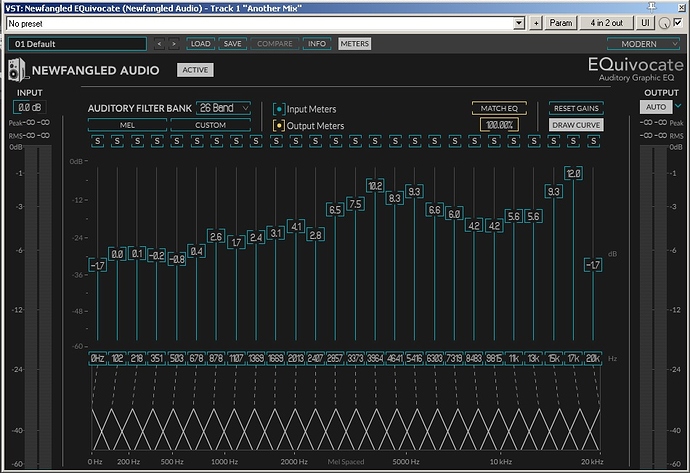 …and here is the EQ'd mix:

Useful or not? What do you think?