https://techbear.com/the-team/
For those of you who know a thing or two about web designer, servers, and coding, I was thinking about having these guys put a site together. Their price is $1650 for the initial build and $75/mo for full service maintenance. They've told me they can embed playable video games, hard coded into the actual site. I also wanted interactive 3d tours of the studio facility, and sketchfab. I'm going to do the studio tour and gear list like this:
CLICK THE PLAY BUTTON.
Where you click on the number in the 3d model and it opens a dialogue box explaining what stuff is and what it does.
The other thing that was really important to me was having little robots and goblins like this that you can click on and play with, without having to download an app and install it.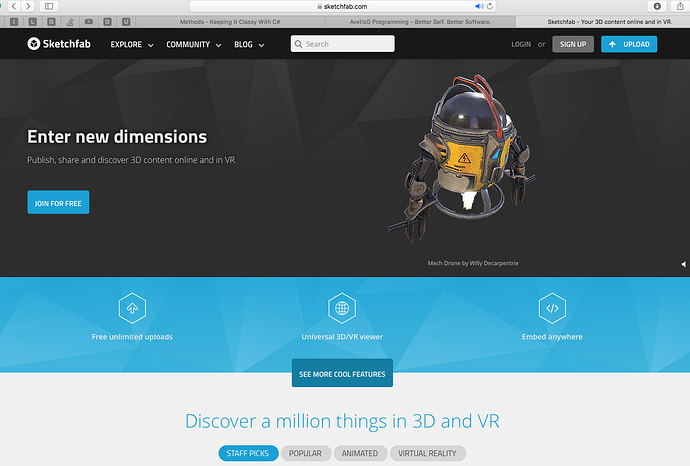 I also asked for payment and calendar system, and social media integration, along with an android based mobile app that connects to the back end of the site, so I can manage accounts and activity.
These guys seem to have a pretty good reputation and seem to be offering a lot for the price. Just thought I'd run it by ya'll!

Thanks.