Hiya friends, great to have IRD back from the dead!
I've been doing more of the solo vids that I'd posted previously. A whole bunch of the James McMurtry fans I've gotten to know during this year of livestreams are guitar players like me who have yearned for years to be able to figure out how the guy rolls, so this is doing at least some folks some good. I've also done a trio of short how-to vids just showing the tunings and chord shapes he uses, not actual song performances. They've taken to calling me The Professor, I have no idea why…

I'm finding these to be a good creative outlet these days, now that we've been plunged back into pandemic darkness. As before, coming up with anything remotely original is a real struggle. Interpreting great music on just the one instrument fills the niche neatly, and knowing other players are benefiting gives some good warm fuzzies. Plus I can knock one of these out in an afternoon, once I have the performance rehearsed and ready to go, now that I have done it often enough to have a routine.
This one is called Gulf Road from 2002's St Mary of the Woods album. This song has always put me in mind of my father's final days – we lost him untimely. For years I could never get through the last verse… Then James played it on his very first stream after his father, Larry McMurtry, died last April, and just nailed it. I took that as my prompt to buckle down and be able to play the song through without losing my composure, and it worked. Here's to you, Dad…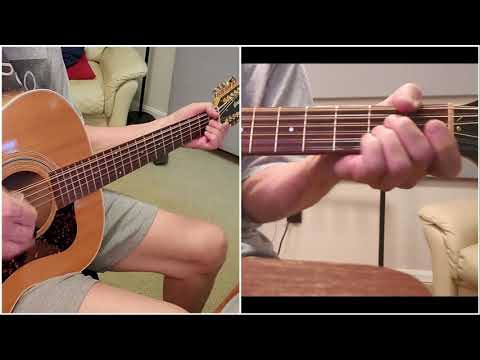 So happens that McMurtry just released his first new album in six years, The Horses And The Hounds, and it is AWESOME (will be making a separate post about that Backstage). He's got a rockin' electrified sound this time around, compared to the mostly acoustic prior record. We've all been hearing this material for a year in his solo streams, so it's cool to know a new album's songs by heart the day you hear it the first time. This tune is from that one, called Vaquero, dedicated to the memory of Bill Whitliff, who adapted Larry McMurtry's Lonesome Dove into the screenplay for the epic miniseries from the late 80s, and who died in 2019. Some of the lyrics are in Spanish, so I'll paste 'em in after the link.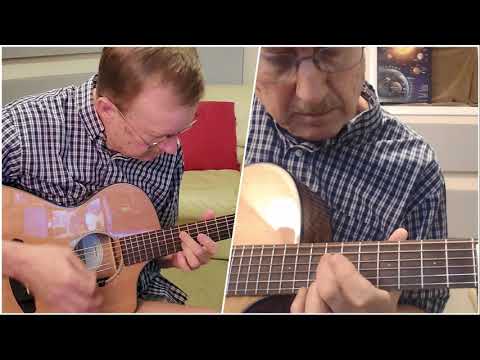 I don't take the paper, I don't watch TV
I was out on the road when the word got to me
Well goddam the text, couldn't I justa gone blind?
I heard your voice in my ear like I did in my mind
[Chorus]
Mira, vaquero [Look here, cowboy]
Se pone el sol [the sun is setting]
Buen caballero, viajando con Dios [Good gentleman, traveling with God]
Mira, vaquero
No miramos atrás [we're not looking back]
Nos vamos al campo, una vez mas, una vez mas… [We'll go to the countryside, one more time, one more time]
Your chaps are still dusty from the late summer's drought
When the cedars turn rusty, it's time to go south
When your time is upon you, you don't always know
Brinca la vida, abuela nos dijo [our grandmother told us, live life to the fullest]
Brinca la vida, we learned long ago
Chorus
So pour out the coffee, and piss on the fire
I hear hounds in the distance, it's down to the wire
Make for the cow camp, we might have a chance
Vamanos por el campo [let's go to the countryside], in el campo we'll dance
Vamanos por el campo, in el campo we'll dance
Chorus