BTW, that Lexicon Reverb is $23.95 in the cart at AudioDeluxe.com.
re:Waves Gold - don't forget to check your Upgrade price in your Waves account or with everyplugin.com. It gets even cheaper if you already own some of the plugins. I'd bet AudioDeluxe could do it as well.
I was thinking about this after the reverb post above. IMHO one of the most underrated bundles in the Wave catalog is the Manny Marroquin Signature Series bundle. There's not a stinker in the bunch.
The EQ is a hi-brid of his favorite EQs and settings. Each frequency you select is modeled after a favorite setting off one of his units. Here's a graphic of how it's set up. (Only in the digital world!)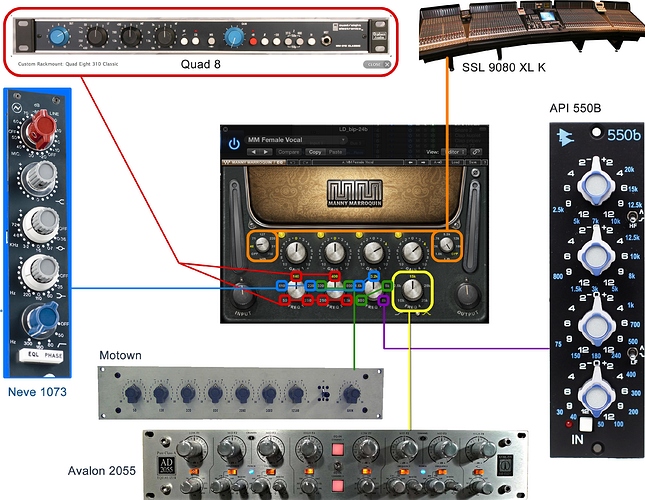 All of the plugins sound pretty good and they cover a lot of ground. You could do a whole mix with just this package. It's currently $52.82 in the cart at everyplugin with discount code "YNY23". That's just over $8 a plugin. It'll probably get even cheaper closer to BF.