This is pretty consistent with everything I've ben hearing about bass traps so far. In a hopelessly small room, you just cram as many in there as you can possibly fit, and hope it doesn't create an aesthetic clusterfuck. This is some insane bass trapping, but from everything I can tell, this is about what it takes to get a room this small to start to balance out.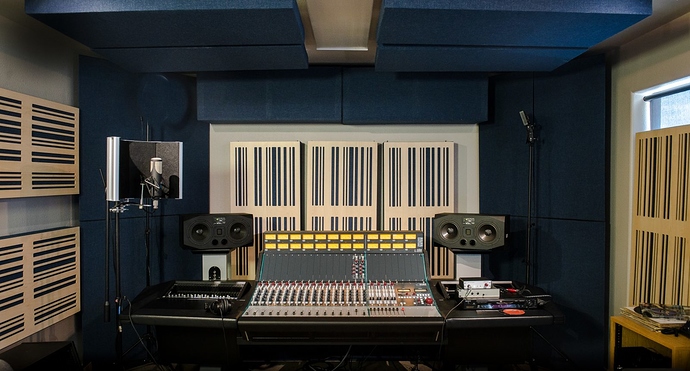 So GIK says there's 4 of these soffits also sitting behind the tri-traps on the corners. (pictured below)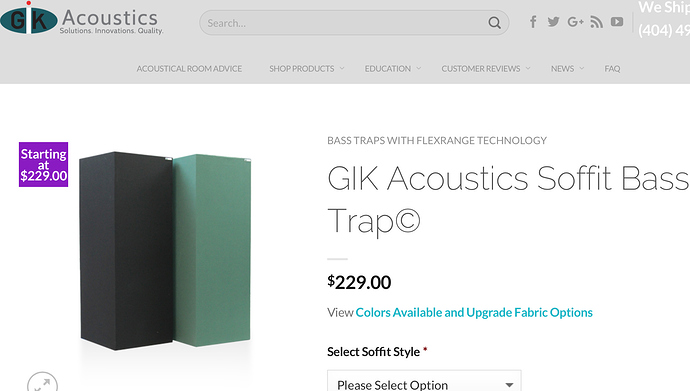 In addition, he has these infant of the soffits: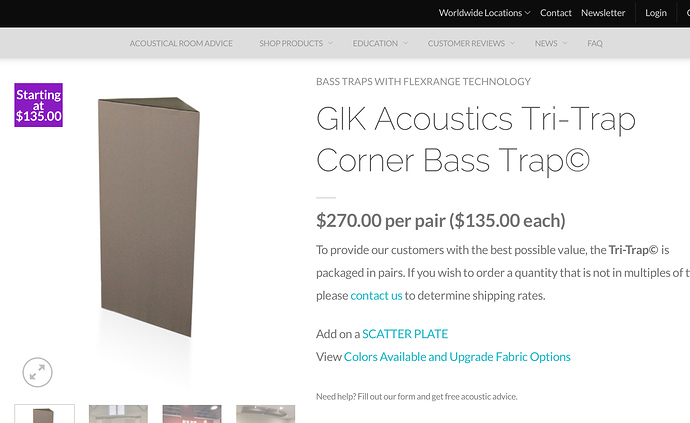 Dang. That's just crazy!!
…I really like what this company is doing. They sort of concede that Ethan makes a higher quality trap, but his are ~very~ expensive. I have real traps stuff in my vocal booth and all GIK in the control room.
Dave and I are both using this stuff…anyone else on here go the GIK route?