So I went ahead and bought this thing. I was able to get it for $14.50 directly from Waves though their upgrade program.
Overall, I do not recommend the Mastering Chain unless someone has a fairly in-depth working knowledge of compressors from this era. It is not very versatile and highly specialized. The value in these plugins is the saturation, non-linearities, and the compressors. I'm not convinced the EQ has much to offer.
The TGMC has a tape saturation emulator which I found useful but the necessity of it is debatable. 15ips (dial to the left) opens up the top, 15ips (dial to the right) smears the top and warms up the low mids. The TGMC has makeup gain which makes it slightly easier to dial in the compressor, but this doesn't matter because the compressor is program dependent. My biggest gripe about this compressor is not the way Waves modeled it. I feel the compressor itself is a bit of a one-trick pony.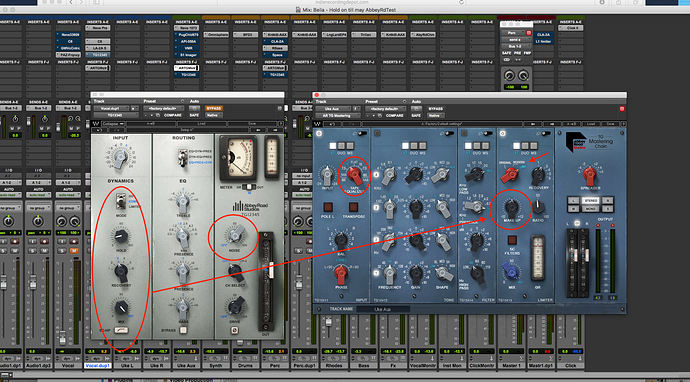 After close repeated listening I was eventually able to identify the differences in the behavior of the two compressors. With input and output levels meticulously matched, and all other TG modules bypassed, the TGMC compressor was more open and snappy. The effect of the 12345 gentler on low end LF information similar to how a the 'thrust' control is able to vary the LF response of an API2500. I don't care for the modern mode on the TGMC. To me, it defeats the purpose of using an EMI style compressor.
These plugins appear to work as channel strip ecosystem. Meaning that the non-linearities compile and accumulate en-route to the channel strip fader. The one place I could see myself using these is instantiating the unit inside the Scheps omni strip and turning off everything except for the compressor.
Bottom line:
Even for a $29 sale price, I'm not impressed enough with this channel strip to recommend it to anyone unless they have a specific need for its distinct flavor of compression. I suspect many people will buy this and never use it.