I wanted to give you guys front-row seats to some under-the-hood commercial video game production stuff. Though this is primarily a music production forum, there is enough interest here for video and music production of all kinds.
I will share my experiences as I go deeper into it over months and pick some brains in the process.
As I mentioned before, I have been given a behemoth of a task as a film/game sound producer for an upcoming video game. The job encompasses sound effects, voiceovers, ambiance, themes, and trailer music. Usually, a task like this is divided into multiple teams, so taking on the whole thing is quite daunting.
First, a bit of background on this:
The game is being developed by ex-gaming industry professionals from Electronic Arts and Microsoft (the makers of Need for Speed and Minecraft).
They chose to break from the general corporate world and decided to launch a new kind of modern game studio. As in, instead of going with Snoop Dogg as the spokesperson and John Williams as a composer, they chose to go the route of independent video and music makers (Lucky me!).
How and why I landed this project:
One of the producers of the game was a fan of my music! I did not know this until I was officially offered the project. What got the attention initially was my rendition of a Witcher track "Yennefer" and the Billie Eilish "Lovely" and "No time to die." Shortly after, they acquired my orchestral albums to get the whole picture. It was a moment of a Serendipitous Payout after a decade of social media. Social Media is necessarily evil today for professionals looking to catch a break. Even though there are some very frustrating moments, it is worth putting your work out there on any platform you can.
The Deal and Negotiation
From my previous experiences of underselling myself, I gained some confidence in my work and chose to negotiate aggressively. I was almost certain they were going to drop me like a fly after I spoke up, but to my surprise, my requests were accommodated. I asked for a stake in the publishing royalties of the game, a position on the board as a consultant, and a significant flat fee for the work. The lesson learned here is to respect your work, and others will respect it. Needless to say, having a full production like this under the belt is a major stepping stone towards the final goal of being an established music director for films and media. I am grateful and honored to be part of this production.
We all sure can use some more hope. The music production engine runs on hope (and Misery). Though sometimes it is good to let the hope dominate.
Production Stage1: (Aug 2022)
Voiceover/Commentary Video:
Commentaries are extremely important part of game production. Usually they need to be "big and epic" sounding, the industry is slowly transitioning towards a more casual approach. Last few days I had been working on recording my voice for the commentary. Here is a first draft:
A rough draft.
The vision:
The producers wanted a "lowkey" voice, unlike the "In a world" style James Earl voice layered with cinematic orchestral hits.
The voice needed to sound as if the person talking was a typical day-to-day person playing and reviewing the game for its contents. The delivery needed to be clear and effective.
Do let me know if my voice sounds like that and fits the condition.
Next Steps:
I will be layering these with more sound effects and a non-intrusive music backtrack.
Stage 2: Sound effects and music
Trimmed some excess information out. Added music and sound effects.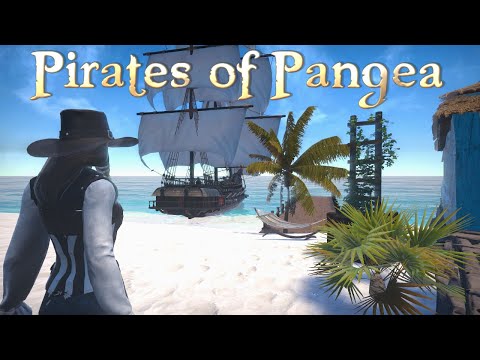 This one is always tricky and messy. The vision was to keep music non invasive. As if it was part of the game track during the game(which it would be eventually). For the opening I chose a simple energetic diatonic arrangement of strings. Followed by sound effects of ocean waves, winds and wood creaks. I still need to add a drum roll kind of riser for the ship in a bottle scene. I am struggling with it a bit. Also the producers want me to keep my original Dun Dun Dun …uff told ya @Stan_Halen lol
Though I am going to decline on that for sake of sanity. Anyway…
Gave a bit of a no music gap then brought the orchestral arrangement back for some fighting scenes. A bit bigger this time. Added sword impacts, hits and shattering wood.
During the survival scenes, I chose an ambient guitar and xylo track.
To finish off with the tavern scene, I wanted to use one of my celtic tracks I had made a long time ago. Let me know if it fits. I am not too sure about that but it seems okish.
If you wonder what it looks like under the hood with video and audio clips.


Final Cut: EQ, Titles and Text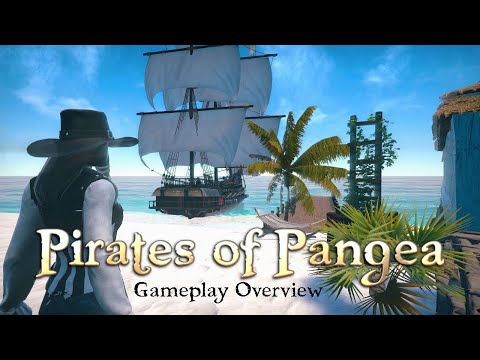 ________________

Next Steps:
Going to be working on more soundtracks
New Score, Maiden Voyage (Sep, 2022)
The vision:
The score "Maiden Voyage" captures the mixed feelings of the crew of a dreadnought class ship setting sail for the very first time. From preparation to foremast…to sail.
Vision is to capture the uncertainly of the crew to their romance with the first ocean spray.
Eventually drifting into the calm of the sea.
v1


v2
added Tremolo Violas based on feedback and a bit of eq

Finished work done so far:
Main theme music
Backstory Music
Extended Gameplay Trailer