Picked up the PA Purple MC77 and the SPL Iron yesterday. Was experimenting with them today.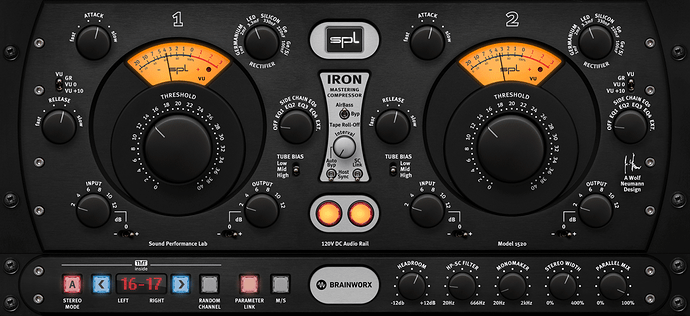 PA went to great lengths to explain why this thing was supposedly special. Basically what I concluded was that the Iron is super flat and transparent (meaning that it doesn't hype any frequencies). But beyond that I was unable to tell it apart from any other super flat or transparent compressor.
I'm curious if anyone can hear a difference in the lead vocal on these. If you can't that's understandable, because at this point I'm questioning if the differences are pretty much lost on the listener anyway.
This is a UAD 1176. Not the PA. On my monitoring system, it seemed to hype sibilance and make a subtle spike in the midrange from 800 to 1.3k.
Here's the Iron. Tell me if you think the sound difference is noticeable.