Hello (for the first time in, like, ages…)
Who doesn't love the sound of a classic Taurus bass pedal, as used so effectively by bands like Genesis, Yes, Rush, and so on?
Well, I do, so was disappointed to find there was nothing similar to it in HalionSE in my Cubase 6, but then delighted to find this VST by Antti.
But I can't get it to work. When I load it in I get this warning message: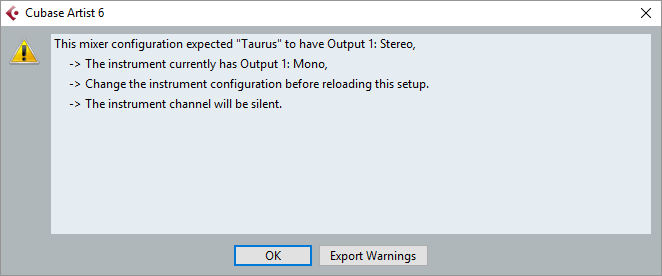 But when I check the Instrument channel it seems to be correctly set to Stereo Out: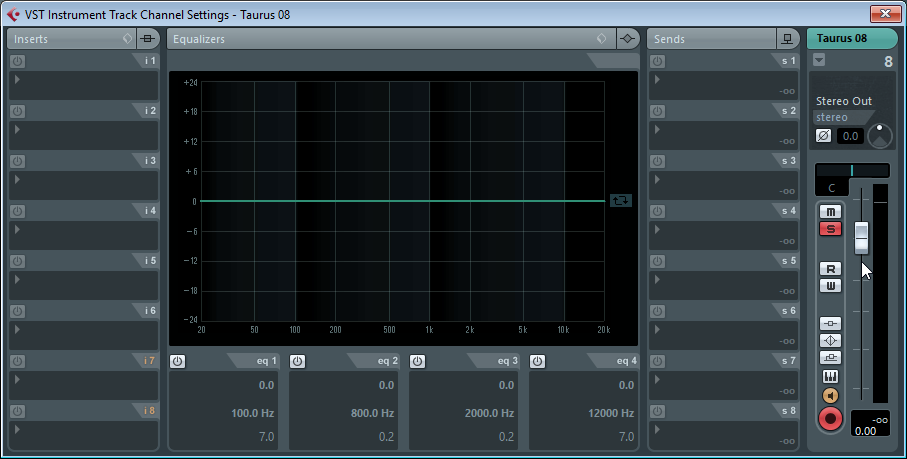 So, either the VST doesn't work with Cubase 6 (the update on the webpage suggests it was last under development in 2006), or I'm looking in the wrong place.
Can any of you advise me, please? Or can you get the VST playing nicely?
JJ