Leftover from my days using Sonar, one of my absolute favorite utility plugins from Cakewalk was the VX-64 Vocal Strip.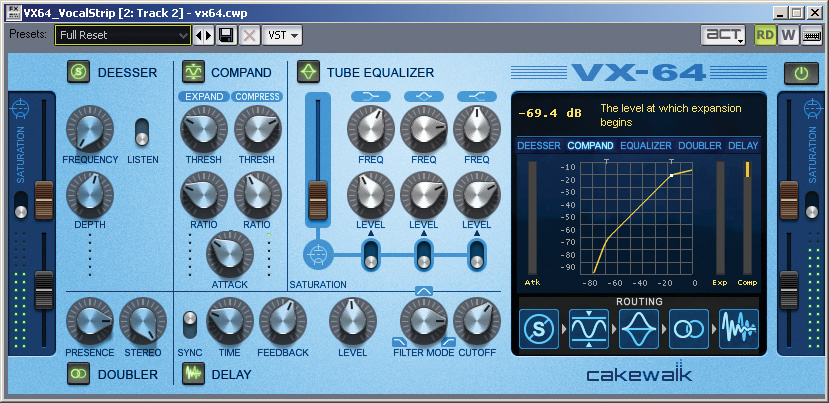 It was a really unique plugin with input and output saturation stages, a de-esser, a compressor and expander, a 3 band "tube" equaliser (which allowed you to saturate different eq bands with different amounts of saturation), a doubler and a delay.
I absolutely loved this thing for background vocal busses, in particular. The saturation properties were what made it really unique, and the fact that you could re-order the processors within the plugin.
All of this came for FREE with Sonar… (and you can still get it to work with Cakewalk by Bandlab, which is now also free)…
I still have this on my Windows machine, and it still works fine in Reaper… Alas, there is absolutely no option to port this over to my Mac system.
Here's the thing: I had to try to duplicate this on a number of mixes I ported across to my new system. It took about 6 individual plugins to try to approximate what it was doing!!!.. and then I only got 'sort of in the ballpark' of the sound this thing produced.
I would love it if someone ( @bozmillar ?) could come up with a plugin that duplicates the functionality and sonic possibilities of the VX-64. I'm pretty sure it's out there for free these days, but it is Windows only, so getting a cross-platform version would be my dream-come-true!