@BigAlRocks posted in the contest rules, "Upload your 256 or 320kbps MP3 file mix entry."
It prompts me to wanna ask y'all what kind of settings you use when you render. I use REAPER and use these settings for general use: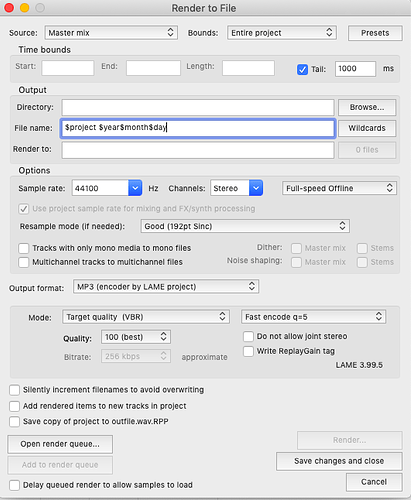 Now I mix for fun. Have not (yet) been uploading any of my stuff to itunes or soundcloud or etc. But if I "did," what kind of settings should I use? Were I to send a wav to an engineer for mastering, what would I use?
Any guidelines or suggestions?
I record at 48K/24-bit. Is that what y'all do these days?
Other things I should know?