I'm a new convert to Reaper. It was cheaper than upgrading Cubase and seems like it gives more features (The comping and editing features are way better than cubase artist).
However, there is one area that is just awful and that is adding a plugin. In cubase, I can click on an Fx slot and get a dropdown of all my plugins (grouped by how ever I configure it). Then a click on a plugin and up pops the plugins GUI. Great.
In reaper, I click on a slot and first I'm confronted by these godawful windows: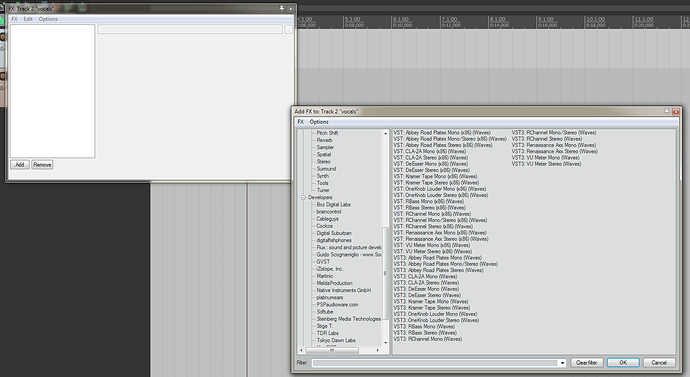 Then I select the plugin and not only do I get the plugin GUI, I got another awful little window at the side: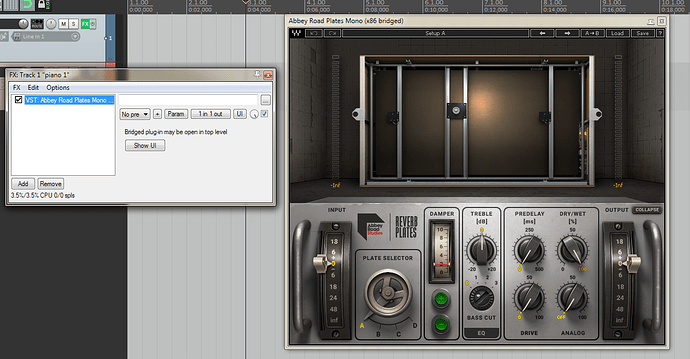 To make matters worse, if I click the 'FX' button on the track (to show/hide plugins), it only hides the nasty little extra window!
Basically the amount of clicks and windows I have to go through just to pull up a plugin is terrible, not to mention the terrible appearance of the windows…
Is there anything that can be done about this?