Hey folks, came across this plugin recently and have just started playing around with it. Pretty darn cool, it places the track it's on wherever in the sound field you wish using a so-called "panoramic" graphical interface: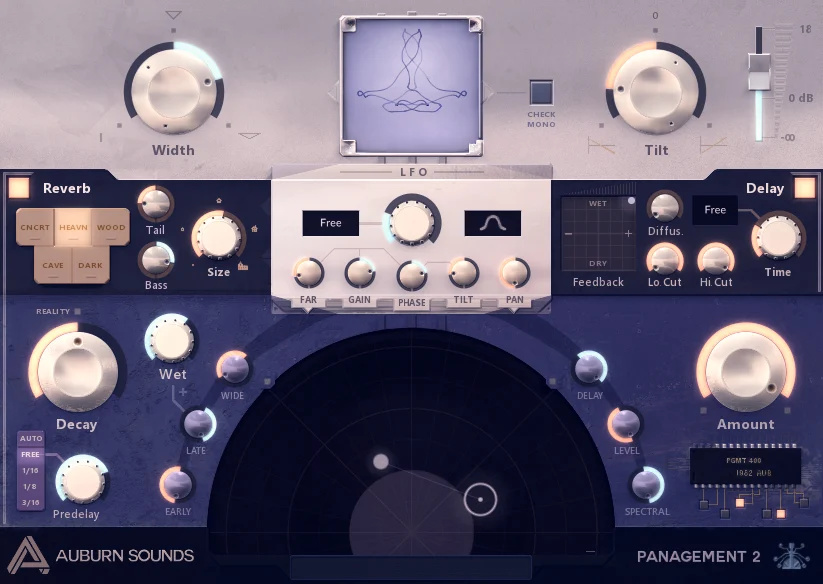 It applies position and reverb reflections to suit both the left-right and close-far sounds to make for some interesting possibilities in how you can control panning, with a lot of things to tweak if you wish (including putting an LFO on it…!). Plus all these parameters are automatable, so a lot of crazy stuff is possible if you've a mind.
Free version comes with everything except the Delay feature and the random-bending "chip" in the lower right corner of the image, and their tongue-in-cheek description leaves its function as a "mystery" one has to explore… I'm sure it's more stuff suitable for techno & other types who would want to go crazy automating all the available parameters. I don't care about that, and I have Imperial Delay as my go-to there, so I'm happy with the free version. So far I've just experimented with two guitars placed with this plugin, and it does sound very nice indeed.
Worth a look.
https://www.auburnsounds.com/products/Panagement.html
This post is the most full description I've seen (which is kind of odd given how much you can do with this thing): https://www.auburnsounds.com/blog/2019-08-14_Introducing-Panagement-2.html