I received a mp3 file from a young artist (that shall remain unknown), asking for my opinion.
I noticed that the sound was pretty "crunchy" and distorted in a bad way (especially during the last chorus), so I've checked with the free Orban Loudness Meter to confirm, and this is what it looks like (note the end part of the sound wave which is flat):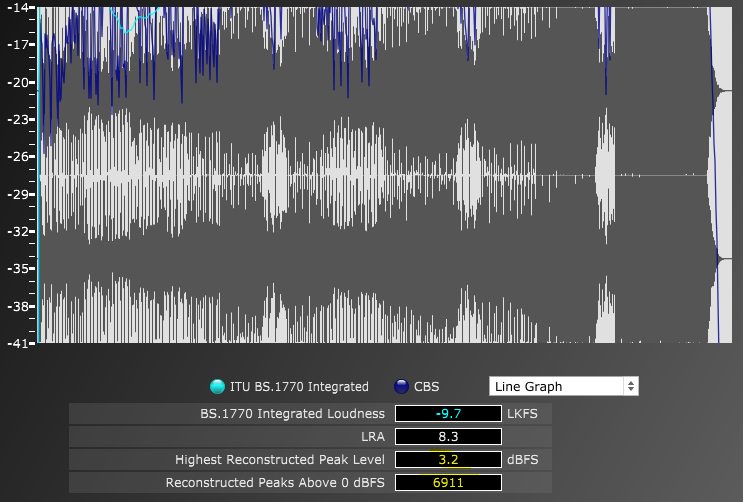 The song is mastered at -9.7 LUFS which sound OK, although I believe it would sound better with less compression. But what boggles me is that the file has 6911 reconstructed (inter-sample) peaks over 0dBFS, and up to 3.2 dBFS - which to me is pretty crazy.
I can imagine that the mp3 compression could produce a few overs (unless you give it a margin), but not up to +3.2dBFS!
To note that this has been done by a Mastering studio which has 6 seasoned mastering engineers, and a long list of professional productions…
Am I right telling this artist that she should ask for a new master, with a proper brickwall limiter, and a lower output of say -.5dBFS before mp3 compression, or do you think it doesn't matter???