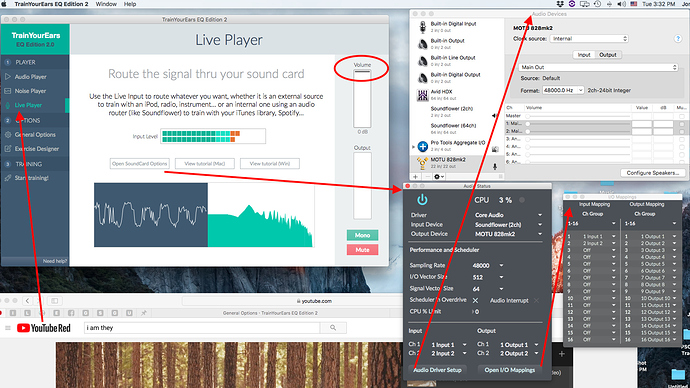 What the hell am I doing wrong??
My signal in is fine. The youtube video is registering on the Live Player meter. No sound is coming out. Tried the Motu, Scarlet, Avid HD i/o, and the Built in audio. Nothing comes out. No activity on the Live Player meter or any of the interfaces.
I know a few of you guys use this program. Do you see anything I could have missed?