One of my students asked me if Waves had a saturation plugin. I told them J37 for tape, Scheps Omni for transistor, and ??? for tube.
So 20 min or research and I discovered that the Redd 17, Redd 37 and Redd 51 all have tubes. And luckily are some of the newer saturation plugs where the saturation is decent.
Redd 17 = tubes.
Redd 37 = more tubes (this is the Lenny Kravits/Abbey Road mixer)
Redd 57 = insane amount of tubes.
I always thought Waves sucked at saturation. I found otherwise. The Redd is the only tube saturation in the entire library. For anyone who has this plugin sitting around and hasn't put it to use, try this.
First you have to point it at an amp type.
Second you need to raise your gain and peg the input meter at an adequate level before you'll hear anything meaningful from the drive
Reconcile the levels between the drive and the output fader or it'll give you a nasty digital clipping distortion. Back the Redd 37 fader down first.
Zero is not unity on the drive. Start with the drive around 9:00 then dial it to taste.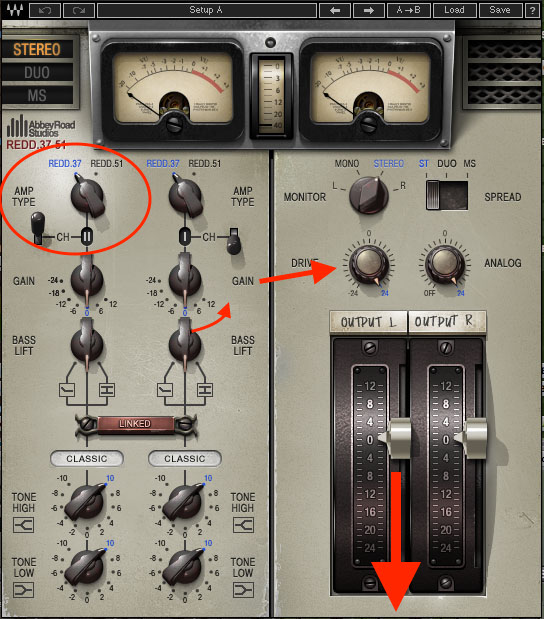 Pretty nice. Huh?