I have an API lunchbox. 8 slots. Its totally empty. To fill up would cost me between $4000 and $8000, and that's not including the damn lunchbox, that was $600.
This seems crazy. I bought the lunchbox thinking I could build some of those Hairball units, and that I could poach some used pre's off eBay and Reverb, and that I'd have that thing filled up in no time. Over a year later…haven't bought a single one.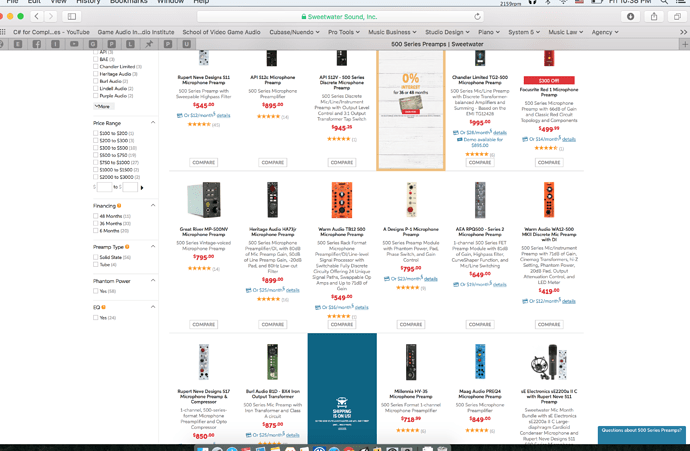 WHAT IS WITH THE PRICE ON THESE??? They don't even include a power supply!! If it isn't all hype, can someone please explain why in the HELL they are so damn expensive?