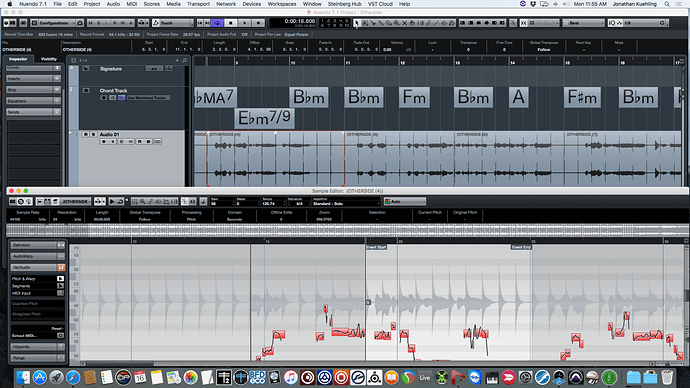 Take a quick look at this picture…this is a track from a songwriter who has no background in theory. He is trying to write a song. He gave me an accapella vocal with a click. I activated Vari and tuned it so there is a root (B flat minor). I bounced it and sent it. This morning he asked to hear what it sounds like in C minor.
I know how do deal with the chord track (you select everything and go +2)
How do you lump the VOCAL track clips/regions together so they read as one continuous chunk in the sample editor?
Also, having to double click each indepedent clip/region is Vari-annoying (silly pun. I know). Any workaround?