Ella Belfanti writes alternative music from the heart with complexity, interesting structures, and depth. Influenced by a broad range of artists including Of Monsters and Men, Katie Noonan, The Cat Empire, Ed Sheeran, and John Butler Trio, Ella has been singing since she was a young child and writing songs since she was 13.
Ella's debut EP Going in Circles features six original songs, with all instrumental and vocal parts entirely performed by her. Ella's songs have a unique sound crafted from layering of vocals and guitar, as well as bass, bongos, cajon, flute, and sounds made from found objects.
The EP is also self-recorded and produced, and the album cover is designed by Ella as well.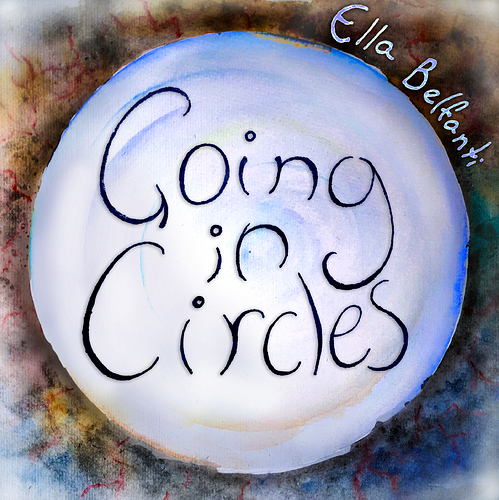 Background
Ella came 1st in HSC Music 1 at Newtown High School of the Performing Arts in 2016.
Ella has played at the Gasoline Pony, Newtown Festival, at various Marrickville Council Youth events, at various school events, and busked from a young age.
She also won the 2016 Woodford Folk Festival New Years Eve Talent Quest singing Amy Winehouse's 'Valerie' with Ayla Kaan.
At age 14, her song 'Popular', which she entered into Triple J Unearthed High 2013, was played on radio station VALLEY FM 89.5.
From ages 9-11 Ella performed as Catarotti, an opera-singing jazz cat, for the children's band the Skat Kats led by jazz entertainer George Washingmachine. The band played various gigs around Sydney, recorded a CD, and performed with infamous neurosurgeon Charlie Teo to raise funds for his Cure Brain Cancer organisation
You can follow Ella on Social media on Facebook, Youtube, Twitter, and Instagram - just search Ella Belfanti and she'll come up.