Hey @bozmillar… just out of curiosity… would you have honored this? If someone had ocntacted you about the same matter?
I have no idea how retail websites work. Is it difficult to generate a voucher code? @holster, does your rusty frets site allow you to do generate a $20 coupon and apply it at the cart?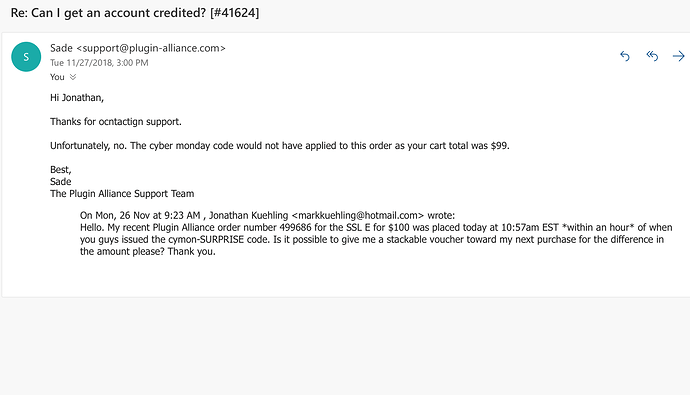 $25 is not the end of the world. I'm still happy I saved $250 on the plugin.