This is a very lengthy video, but very worthwhile IMO. (It is also available as an audio podcast)
If you have a boring job to do, or you have to travel, it's worth just putting it on and just taking it in - even in smaller chunks of time if need be.
My dad worked in audiology for many years, and he told me a little about how important the ear/brain relationship is to the act of "hearing", and also about how much compensation happens in our brain to decipher the physical stimuli. Nevertheless, it was very satisfying to hear confirmation of what he had told me here. It also confirmed a LOT of what I have observed over the years of being involved in music and audio.
If you have ever wondered or been effected by about hearing loss, tinnitus or any other hearing disorder, or even just wondered if you need perfect hearing to be a great mixer, then this is very highly recommended!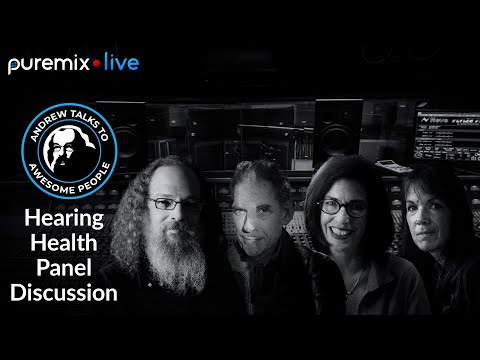 BTW here's Tchad and Andrew answering the question I posed on the top of the thread:
Summary

/uploads/default/original/2X/a/a42b7eae2e8ca1adebcae76202ecc16f070d3570.mp3