The first day I went through a four hour block session on social media and how it works. This was not a "Facebook 101 for people who have never used the internet before" type class. This was from a leading analytics firm flown in from San Francisco to give demonstrations on how the back end and the algorithms work and what that means for someone who's dead serious about maximizing the cash they put into advertising and creating content using these systems is about. They went into specifics about what you should look for in someone you hire to do this, and I also found it helpful to hear common myths dispelled about what tricks the engines vs people who only think they know how to trick engines. They recommended programs you can buy that let you tap into more data on your accounts and gave examples of how companies have used that information to adapt to moving target audiences or to expand consumer reach etc… This was a very engaging and interesting session. They held 2 more follow up ones throughout the week. I was at the instagram specific one the next day, but I missed the Facebook specific one the day after.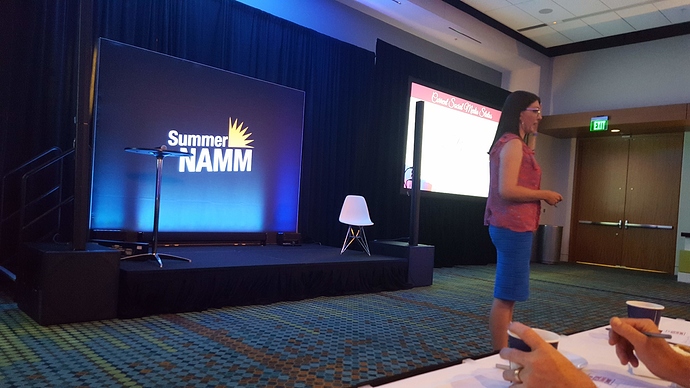 …this classroom was packed, this was during lunch break. More or less wanted to show a picture of the room.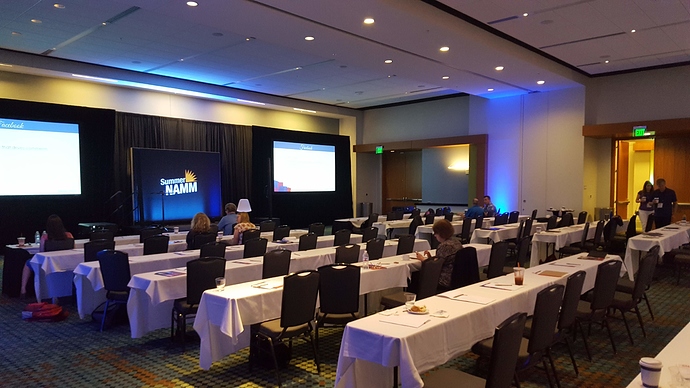 This is the instagram one later. The company provided headphones and wireless receives because it was in the main showroom.