I got moved to a new team at work recently, and we'll be doing machine learning. So I just started this ML course on coursera today and came across this: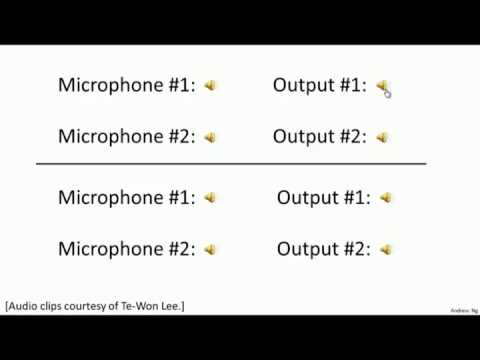 Naturally, as someone who has very recently struggled to get a good singer-songwriter sound with 2 mics and my guitar and vocals I was like

I tried googling for it a bit… but couldn't find anything. Why is there not a plugin (or even a standalone program marketed to people who record music) that does this?? Reducing bleed between microphones has been a big issue in this space for about as long as recording has been a thing. I have heard that iZotope RX can do some pretty amazing stuff, and I'd believe the software is out there, but if it was a known algorithm in 2014 it seems like someone should have tried to market it to me in an inexpensive plugin. I have half a mind to do it myself! Then I could record my guitar and vocals at the same time (with 2 different mics) and get rid of most of the bleed, which would make mixing a lot easier. Maybe it doesn't work well in high fidelity? I guess the examples were quite lo-fi…
Thought someone here might know what's up with this, or at least be interested. Also, hi!