Just wanting to double check on this…I didn't feel particularly compelled to respond on the UAD site, but I did want to know for myself.
@bozmillar…we're certain that VOG plugin is identical to yours…right?
…this forum reads bottom to top.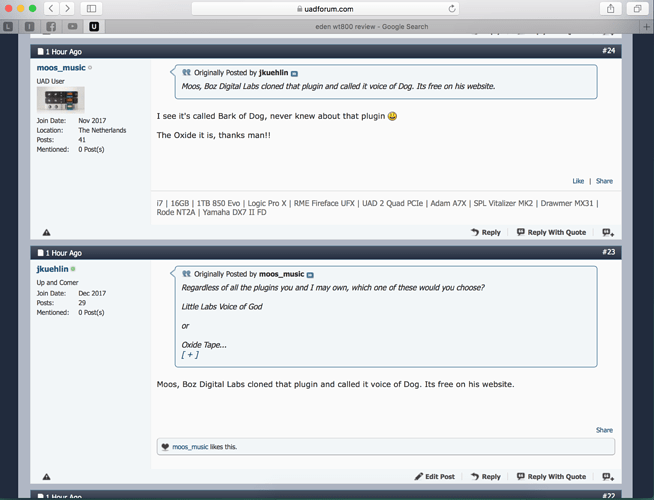 Trust me, this is not a taboo topic over there. There is plenty of conversation over there around UAD alternatives that are identical or cheaper.