I saw this in an article I was reading. Made me chuckle. Thought of y'all!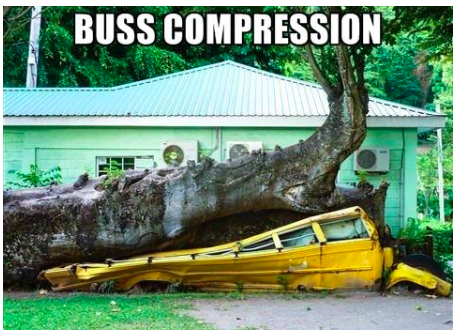 I think the settings need to be tweaked. You're going to get a LOT of pumping squashing the initial transient like that.

Very nice!


I like James Bond's take on bus compression (Although I think he is more inclined toward limiting…or is that clipping?

) - go to 2:20

Brickwall limiter perhaps? Nah, no compression really. But he's definitely reducing the dynamic range. Hard clipping, I would think…

Must be 32bit - he's using a (bit)bridge



I've heard of a "short bus", but that's ridiculous!
He's got an exciter on top of that clipper for sure!
I'm guessing it was a fast attack and a slow release.