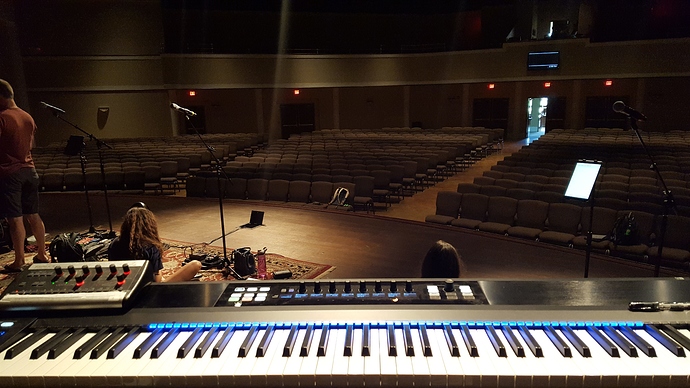 Guess what I did all day.
8:30am. Get up and run to Chick Filet for breakfast.
9:00am. Soundcheck.
10:00am. Soundcheck.
11:00am. Soundcheck.
12:00am. Quick Sushi break for lunch
12:30am. Soundcheck some more.
1:00 p.m Soundcheck.
2:00 pm. Soundcheck.
3:00 p.m. Soundcheck.
4:00 p.m. Soundcheck.
5:00 yay…we finally have sound, lets run a few songs.
6:30pm. Dinner
7:00 showtime.
I really couldn't believe this. We were here setting up last night. Really. We got here the night before to try and avoid this. Omg. What the hell? How does this even happen?