Anyone need a lunchbox for outboard gear? Make me a reasonable offer
---
I got this thing and never used it once. Power supply included.
Here's my original sales receipt
invoice_13745500.pdf (795.4 KB)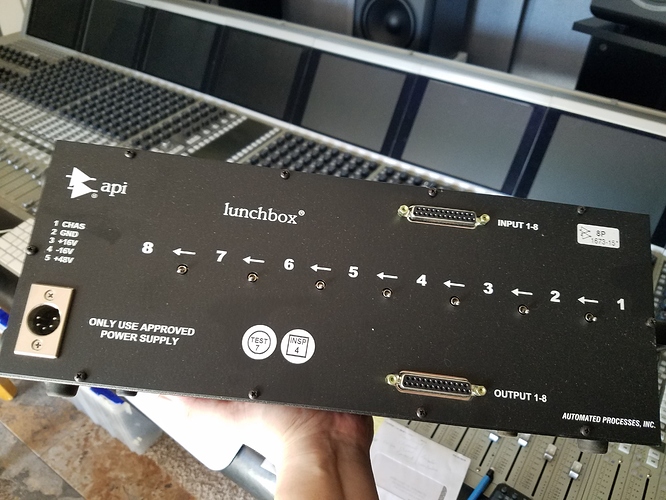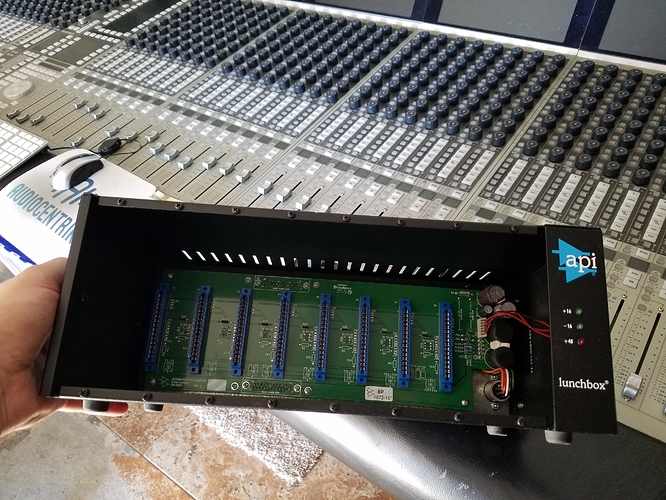 ---
Ps… I'll consider trades for plugin licenses.
---
I've wanted to get into lunchboxes just for fun for some time but I still haven't pulled the trigger.
---
yeah me too. One day when i have some cash kicking around.
---
I just filled my first lunchbox. So not quite ready to start filling a new one. But if you still have it around come January I might be interested.
Looking at the back there. Are there toggles to link between each slot?
---
Honestly, I don't have a clue what those toggles do.
---
Those toggles feed one slot to the next as far as I know. This is tempting but I still have 8 empty lunch box slots I'm iching to fill.
---